This page shows the construction technique of the "Mailbox Kiln" as was originally designed by Dudley Giberson in 1992. And these pages show exactly how it should be made today.
To make things easy for you we make the the two different element kits. Please look at all the links below.
The kiln is made from the Standard US Mail #2 rural mailbox, a handy way to save on the construction costs of making a shell. These are ready made and can be procured from almost any hardware store. Cost ranges from $15.00 to $25.00. Shop around. Try to purchase a really good sturdy box as this is essential to the good outcome of your project.
Below is the layout of the mailbox showing the side cut, which can be accomplished using a drill and a reciprical saber saw with a metal blade. In production I use a sheet metal "nibbler." This tool does a great job, very professional, but not necessary if you are making a small production run of the item.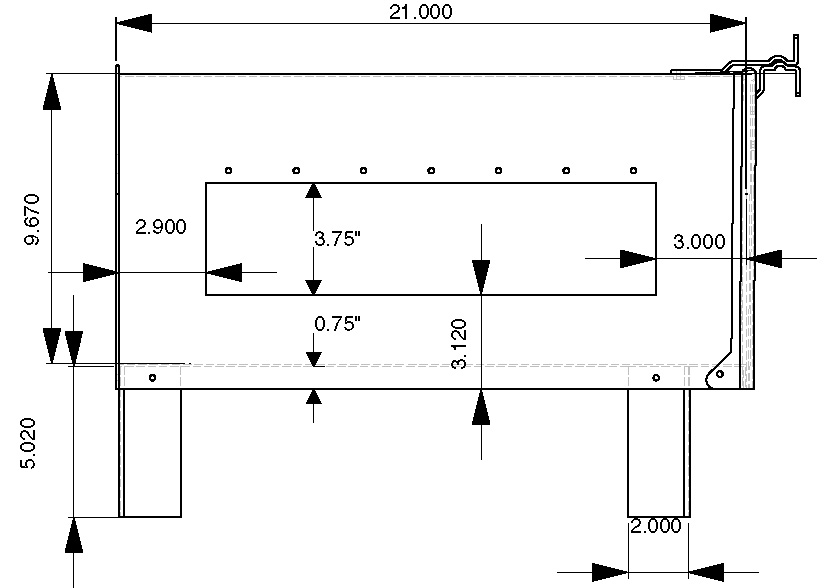 The mailbox shell is shown standing on legs. These you will need to make. The image below defines the position and dimensions of the overall project.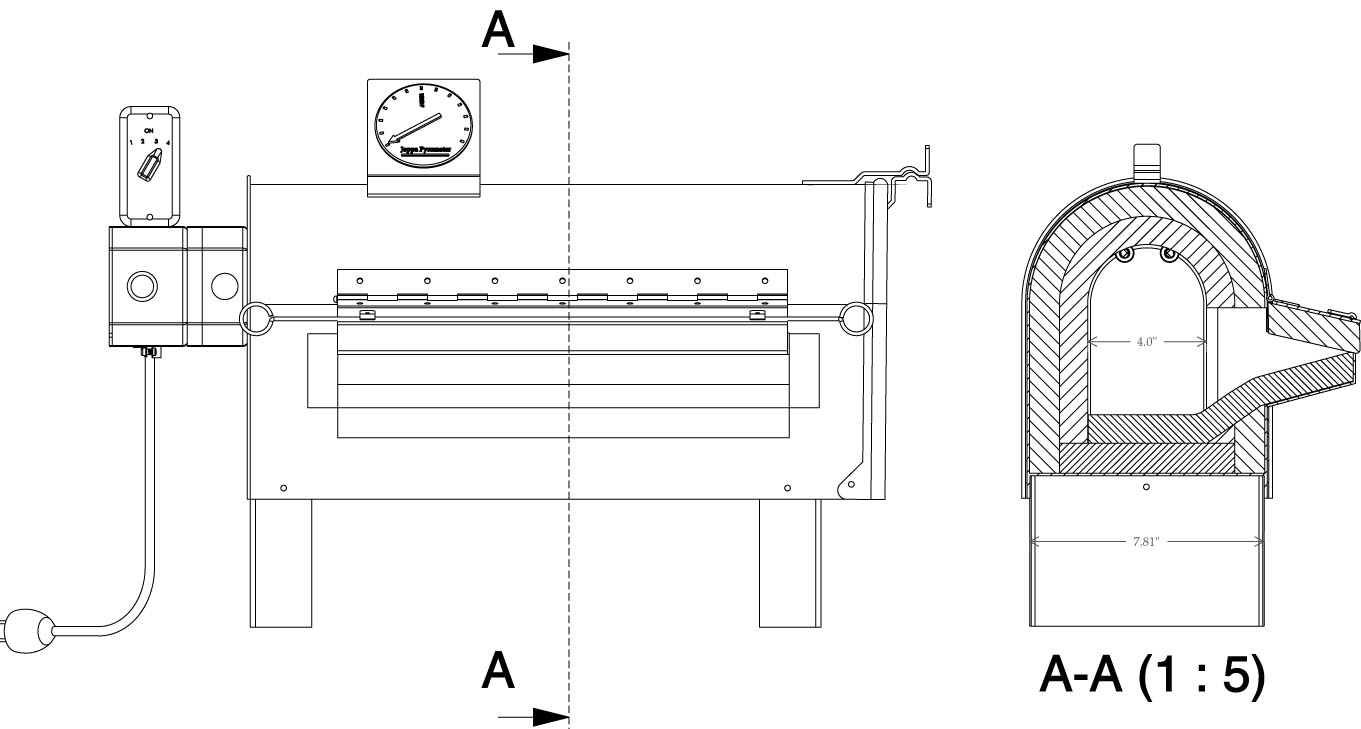 And image below shows the look of the completed kiln.
If you have further interest in construction plans please click on the items that follow for more information:
Frax Pattern (or how to cut the frax parts from a 2 foot wide piece of frax)
Electricals (ideas on how to install the element and controllers)
Kiln Controllers: Pyrometers, and Controlling Pyrometers
* * * * * * * * * * * * * * *